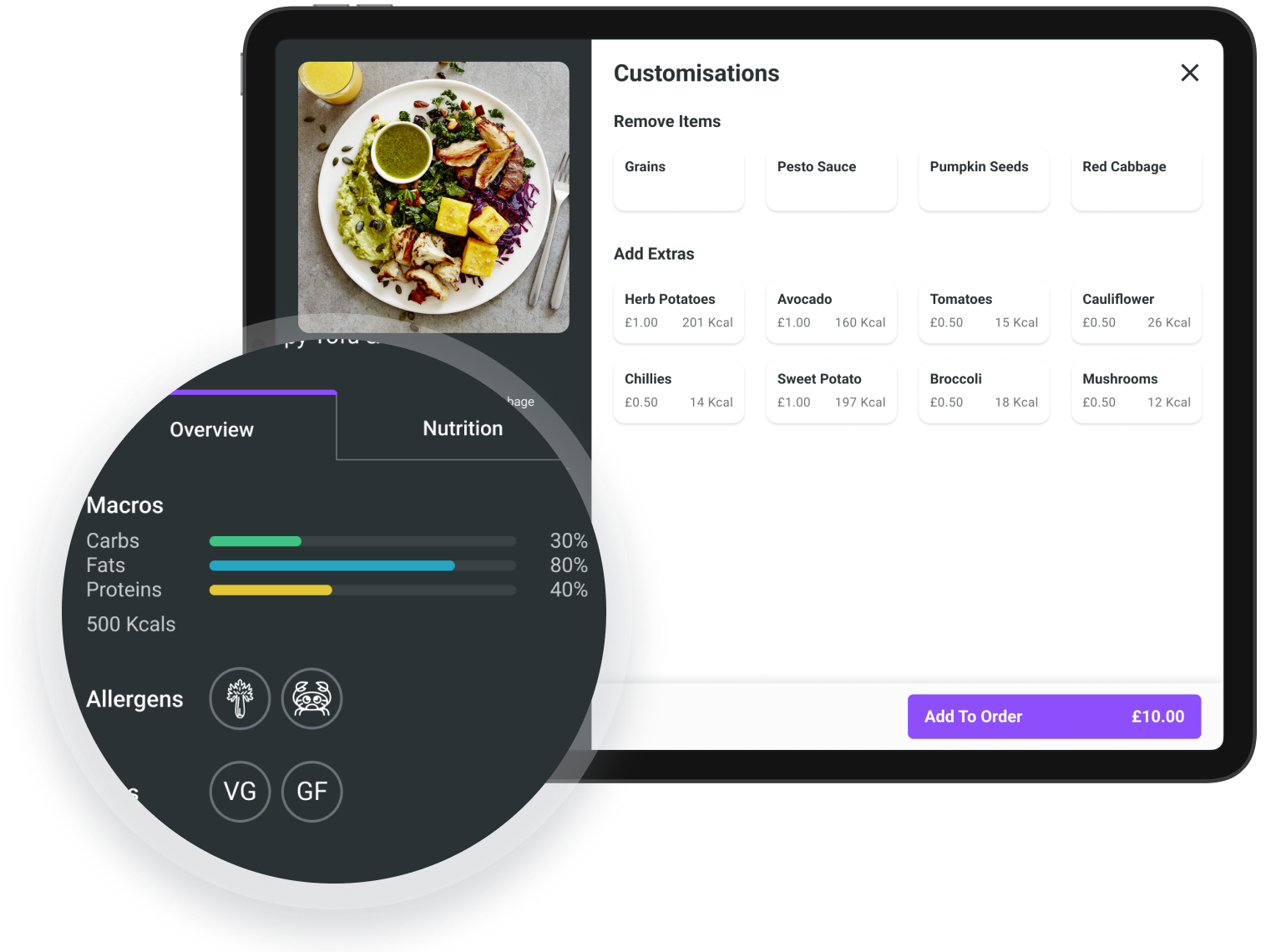 The most advanced nutrition tool available
With Vita Mojo, you get a powerful platform known and loved for its nutrition features.
Add calories, allergens and dietary tags across your menu. Show your customers updated calorie amounts as they browse different sizes, customisations, meal deals and more.
Manage your menus effortlessly
Save time and reduce errors by managing multiple menus in one place. Add nutritional information once in Vita Mojo for instant updates across Click & Collect, Kiosks, Mobile Order & Pay and Delivery.

Push menu updates to Deliveroo, Just Eat and Uber Eats with our native integrations.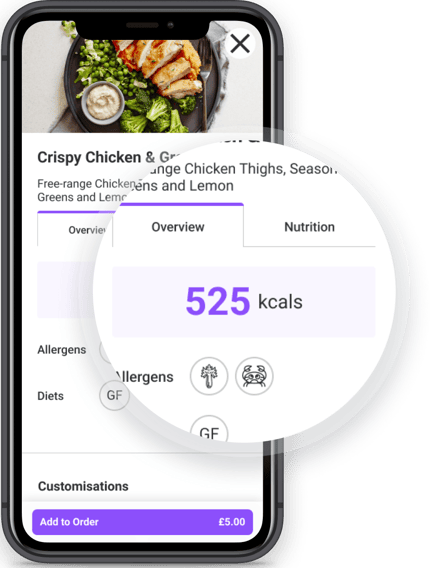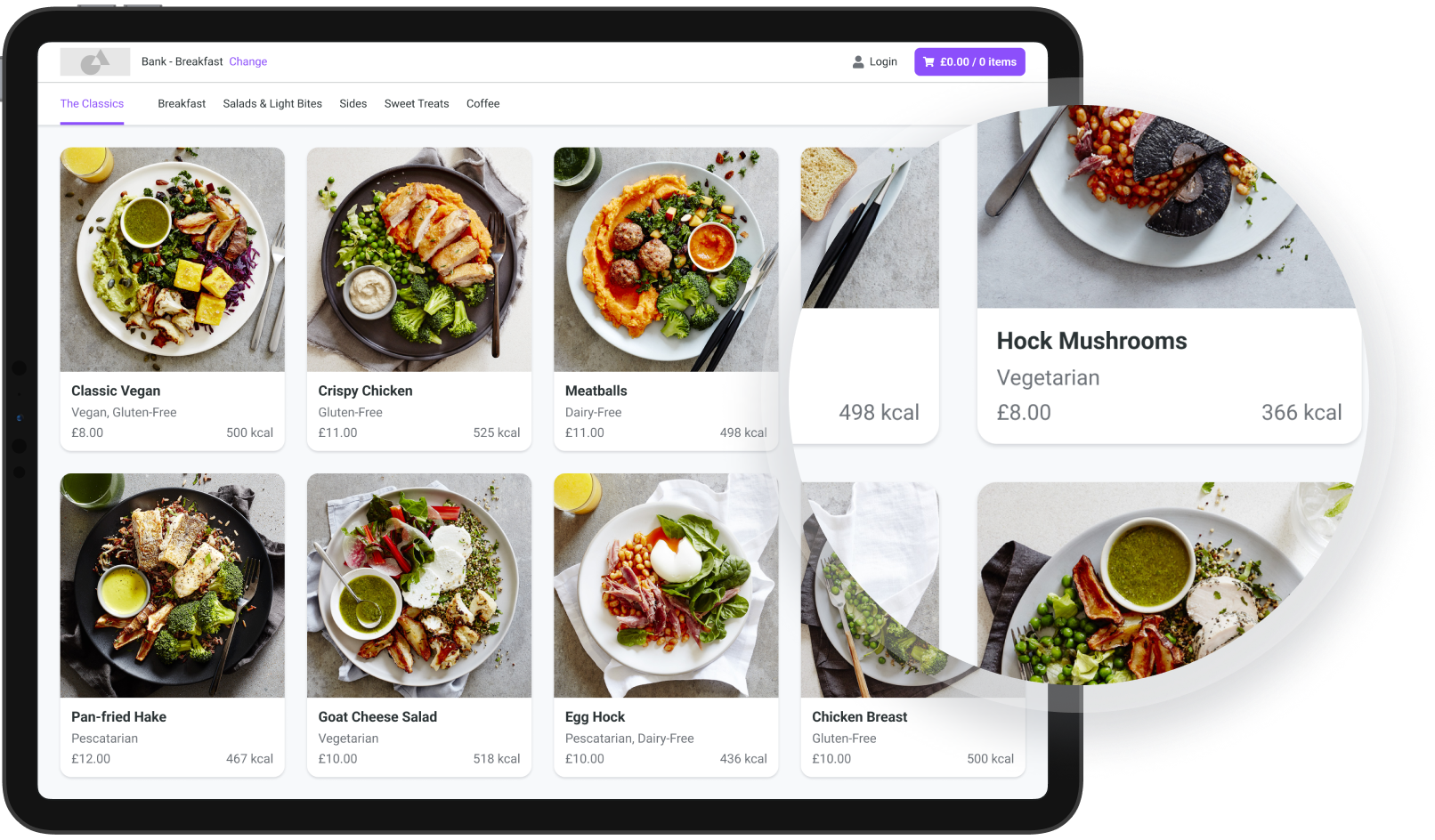 Show off your brand
at its best
You don't want to add calories in a way that downgrades your menu or experience. And your customers won't like it either.
With our award-winning UI you can satisfy the new regulations while showcasing your menu beautifully.
Experts in nutrition labelling
When it comes to transparency on nutrition, not all digital ordering platforms are created equal.
When we started Vita Mojo in 2015, we put nutrition at the heart of our product from day one. Whether you're just starting out on your nutrition journey, or you want to take it to the next level, we're here to help every step of the way.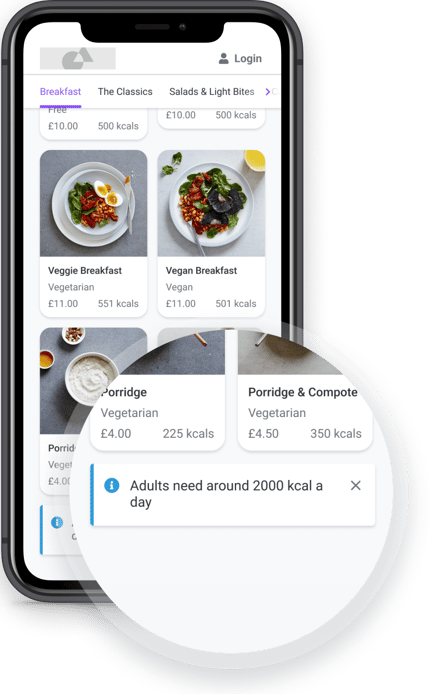 Calorie labelling and your menu
What exactly does the new legislation mean for you and your restaurant?
Trusted by leading brands

Discover how Vita Mojo can help you get ahead of the changes, so you can get back to running your business.